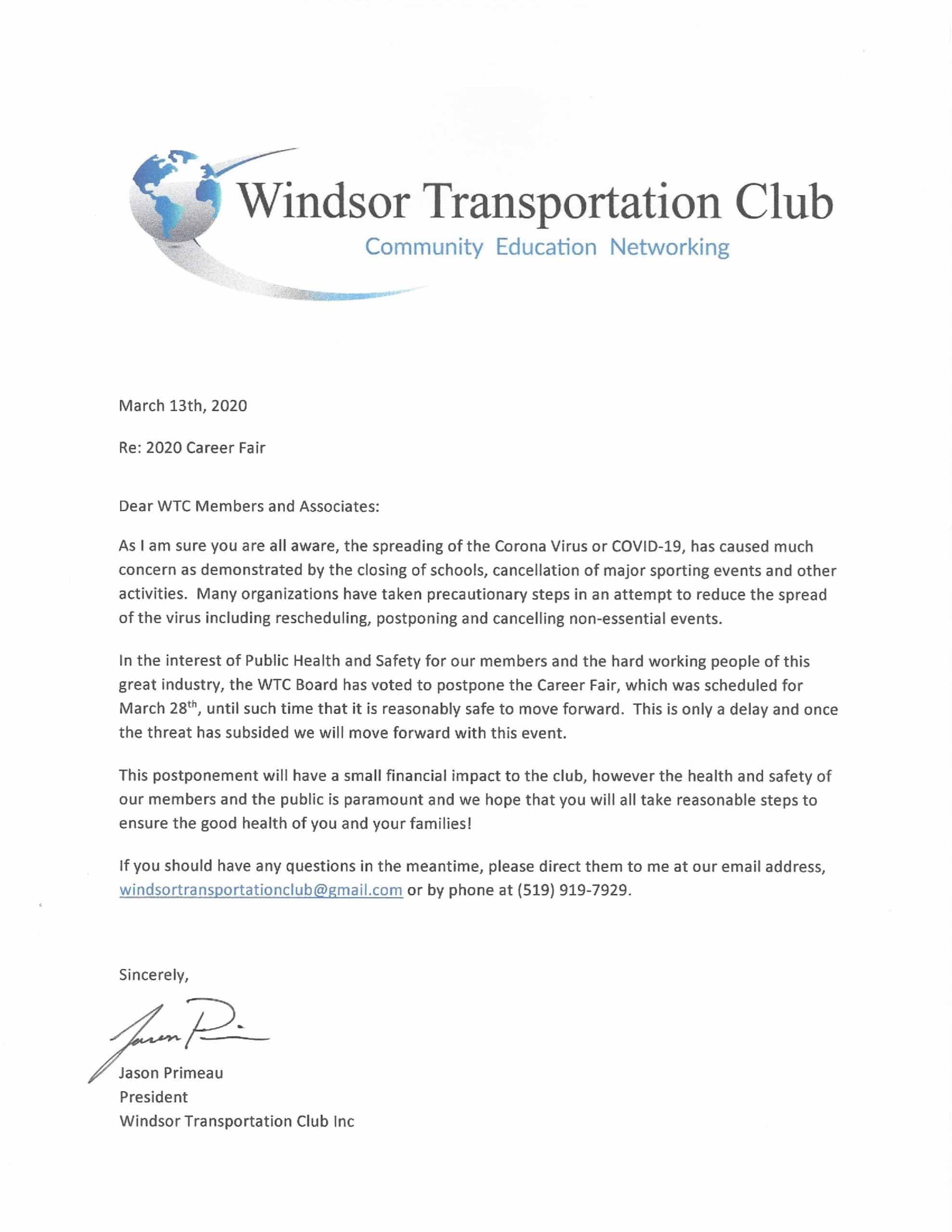 Serbian Center
6770 Tecumseh Road East Windsor, Ontario
POSTPONED
10:00 AM to 03:00 PM
The Windsor Transportation Club (WTC), with support from the WindsorEssex Economic Development Corporation, Workforce WindsorEssex and WTC's Corporate Partners, will be hosting our 2nd Southwestern Ontario Transportation Career Fair.
About Event
The Transportation & Warehousing Sector in the Windsor-Essex Region is an important economic driver for the Region. There are over 27,000 businesses in the Transportation and Warehousing Sector employing 8,100 workers in Windsor-Essex. The international border between Windsor and Detroit is the busiest commercial international border crossing for transport trucks between the U.S. and Canada, so the Region always has a strong demand for qualified truck drivers as well as a high demand for trained and qualified truck mechanics and other affiliated transportation occupations like: dispatchers, safety, customs and warehouse. The Southwestern Ontario Transportation Career Fair will provide a unique opportunity to link transportation companies with qualified and interested workers while providing excellent networking opportunities for all.
For Job Seekers:
All are welcomed. Participation is free. Bring your resume.
For Exhibitors:
The exhibitor space is 8' wide by 6' deep with a table included that is 5' X 2.5', plus access to an outlet. (Please see Exhibitor Registration Form.) Exhibiting at the Southern Ontario Transportation Fair is a cost effective way to meet qualified candidates interested in employment opportunities, establish new business relationships, and maximize your company's brand. Cost: If you are a Corporate Member of the Windsor Transportation Club, participation is free. If not, the cost is $250.
Exhibitor Form and Payment Link
Truck Spot Payment Link